When I'm out and about I find myself talking about A Quilter's Life podcast.  I really don't want to sound like I'm some type of sales person because as you know I'm not selling anything.  So when Guthrie and I were at a podcasting conference and went to the gym in the hotel, a lady got on the treadmill beside me and I tried not to bring it up, but just couldn't help myself.  I'm so happy that Sherri Seitsinger chose that treadmill that day while she was there for a vacation.  It was so great to meet another wonderful quilter!
Sherri's Trip Around the World is machine quilted with a very simple pattern.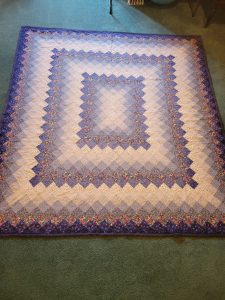 This wall hanging has the Beatitudes on it.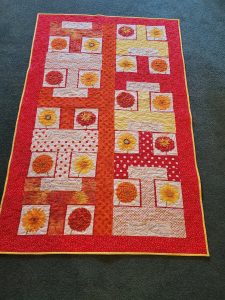 Sherri found this pattern in a book.  It reminds her of the 70's when she was a teenager.