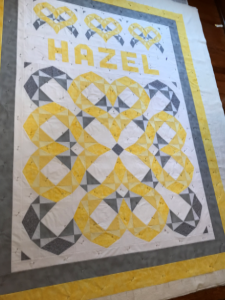 It's been said that every quilt has a story and it's so true.  I wanted to hear about the people behind these wonderful quilts and thought you'd enjoy hearing about their lives, also.  Enjoy meandering through the website to find out about the very interesting people behind the quilts!
Typically, I will ask the following questions to my guests:
Background

Born & raised
Where you live now

Who introduced you to quilting
What's your favorite quilt
Do you have a favorite tool
What's your favorite part of the quilting process: design, piece, sandwich, quilt, bind
Why do you make quilts (Who do you make them for)
What was your worst quilting experience
Besides quilting, what other crafts do you like to do
As the show grows we will adjust these to find the stories of these wonderful quilters.