When life hands you scraps, make a quilt!  This is what Jamie Arnall shared with me.  And that's exactly what she did with her life.  She has such a wonderful attitude!  You can hear the excitement and warmth in our conversation.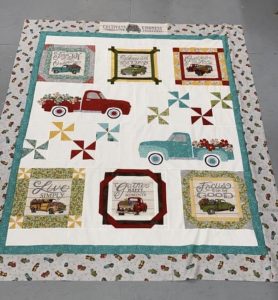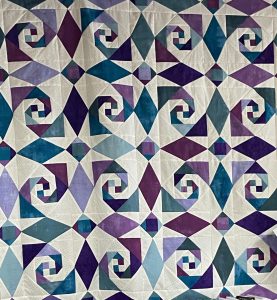 This first quilt is a simple quilt that Jame did with a shop hop group.  She designed it and loves it because she loves the shops she worked with on it.  And then her dad laid claim on it so it reminds her of her dad.  He loves old trucks.   Jamie used the square on square trim tool to do this second quilt.
Jamie's website is My Heavenly Notions
Or you can follow her on FaceBook Heavenly Notions
Or Instagram heavenly_notions
I also want to thank Shea & Michelle Watson of The Pantry Podcast for connecting me with Jamie.