If you leave the 'ers' out of my web address you'll end up on Susan Palmer's A Quilt Life website.  It's so great to know that we can work together as quilters!  You'll easily see that she lives up to her mission statement of to create, grow and support the quilting and art community. You can see Susan fulfilling this statement especially in the town of Mukilteo and also with the Cama Beach Quilters.  When I first heard of Susan she was making it possible for quilters to get their own designs on fabric at prices below retail!
During Ruth McDowell's class, Susan created this pieced quilt from a picture of her seet boy cat.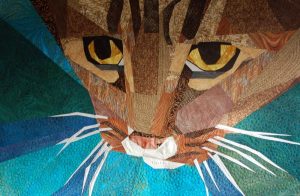 Here's Susan's fabric line that she just designed!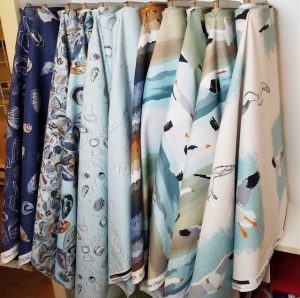 You can connect with Susan
Website: A Quilt Life
Instagram: aquiltlife
Facebook: Quilt Life with Susan Palmer