When I told Danelle Howard that her episode should be published on Valentine's Day, she responded, "That's perfect, I'm a florist.  I won't be able to get nervous, I'll be too busy."  Danelle is a maker of "things that have stories."  So we enjoyed chatting and hearing her story.  She also has Cottage Path Quilting where she enjoys longarm quilting for others.
This is the BACK of the Double Wedding Ring Danelle's grandma made for her. She is always awestruck by her stitching!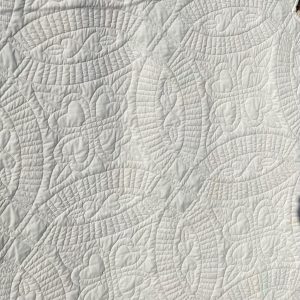 Here are three photos of Danelle's own projects.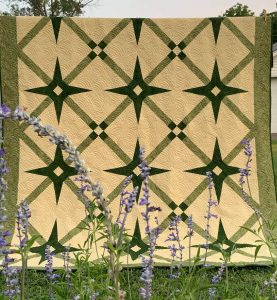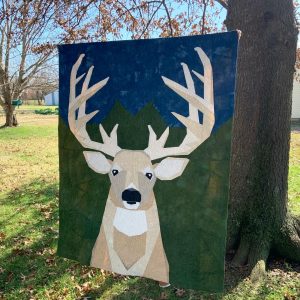 These are client quilts that Danelle had the pleasure of machine quilting.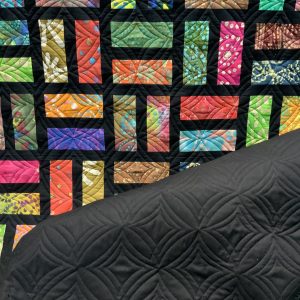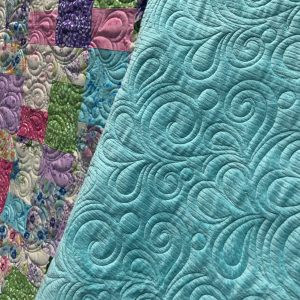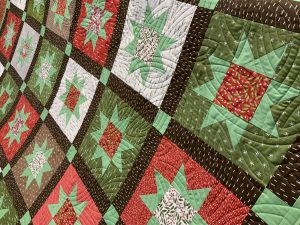 Want to connect with Danelle?  Here's her links:
Website:  Cottage Path Quilting
Instagram: cottagepathquilting
YouTube: Danelle Howard – My Gathering Basket