During the interview with Paula Weir we realized that we not only share our first name, but we also share another very special name.  Paula has had some wonderful angels in her life to help her on her quilting journey which also shows how wonderful our quilting community is.  I love how she explains that these were extremely gracious ladies, and also that she herself had to be open to receive the information they shared.
Here is a picture of Paula's favorite quilt from many years ago (these are Paula's Whippets Danny 12 and Cooper 7) that reminds her to be proud of not being a perfectionist.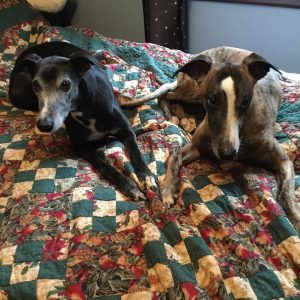 This is the first quilt Paula made for herself.  It was a non traditional fabric choice.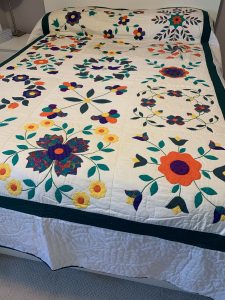 And here's a couple of pictures of Paula's sewing area.