I was asked to give my story, so I decided to combine my story with the first anniversary of A Quilter's Life being published.  Thank you to everyone that has listened this past year and to all of you that will listen to these stories in the future.  It has been such a joy to make this podcast and I look forward to recording many more stories of the wonderful people behind the beautiful quilts!
Here's Hazel's quilt.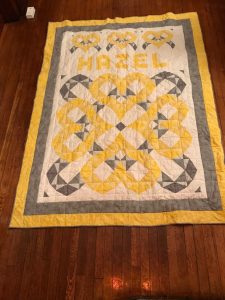 Here's a link to A Quilter's Life Facebook Group
Thanks for listening!!