Judy was raised by a woman that spent her life teaching people to sew using shortcuts and techniques that were designed by Judy's mother to speed up the job, so the workers could make money. These techniques were not taught in any books and Judy loves passing the techniques on in her classes, because these wonderful shortcuts leave a professional finish. Her love of people and fabric has led Judy into having a shop of her own, Just Jude's Creations. I love Judy's motto of 'The Shop Where Quilters become Long Lasting Friends!'
Here's one of Judy's quilts.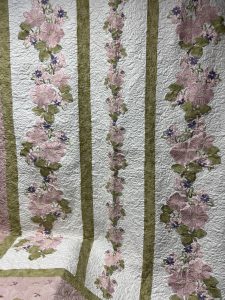 Isn't this a great way to show off Judy's beautiful fabrics?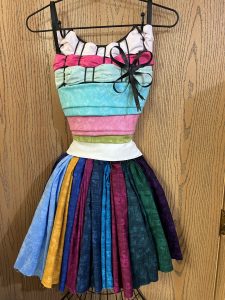 Website: Just Judes Creations
Facebook: Just Judes Creations