When Danell Cline talked about licking the S&H Green Stamps it brought back such a vivid memory that I could almost taste them.  And I completely related to her when she was listing off the seven steps of the creative process.  I want to thank Annie Smith, who is on a previous episode, for introducing Danell to A Quilter's Life podcast and I'm so glad that Danell connected with me so that we could have such a wonderful visit!
Here are some of Danell's quilts.
Doug's sewing themed quilt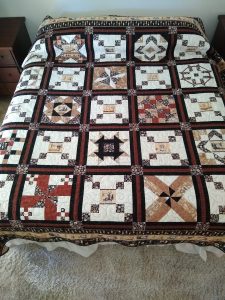 Bonnie Hunter's Appalachian Autumn pattern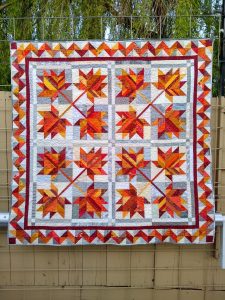 Kim Diehl's mini mystery (17"x20")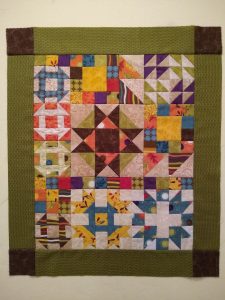 Dean's baby quilt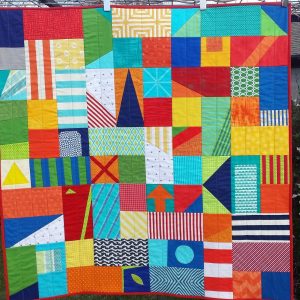 And the quilt Danell made for her supervisor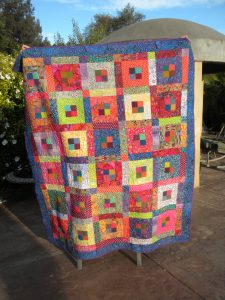 I want to thank Annie Smith for sharing A Quilter's Life with Danell.
You can listen to Annie's Episode by clicking here.
You can also find Annie's favorite quilt, Patriotic Rose, at citystitcher.com
Don't forget to check out her website AnnieSmith.net