As Susan Shillig and I chatted about all the fantastic quilts, crafts, and hobbies she does and wants to do, she made this statement.  There's always another quilt to finish and there's always another idea to create!  You'll notice the excitement in her voice as you listen to her wonderful attitude!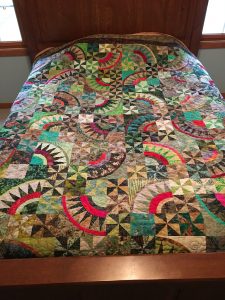 This quilt is on Susan's bed.  She pieced it, but did not quilt it.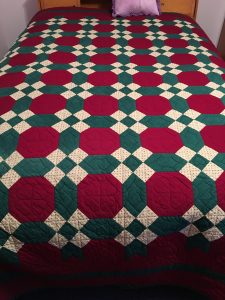 Susan pieced and quilted this one in the 80's.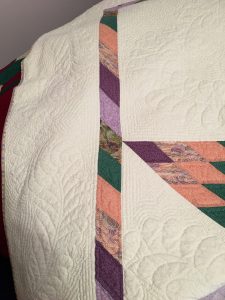 Look at the beautiful hand quilting Susan did on this top that she bought.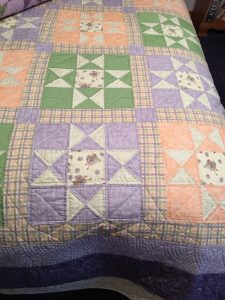 Susan also pieced and hand quilted this lovely quilt.