I met Manon Hunt over a year ago in a Clubhouse chat about quilting.  I was thrilled to finally get to chat with her.  Manon is grateful to have the opportunity to do something that she's passionate about, to share that passion with the amazing people she has met along the way and honored to quilt for them and to be part of their journey.
Here is Manon with some of her quilts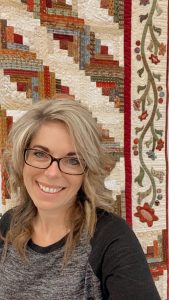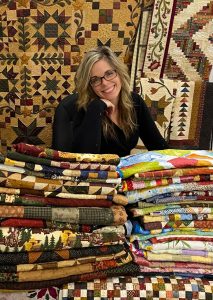 And a closer look at Manon's amazing quilting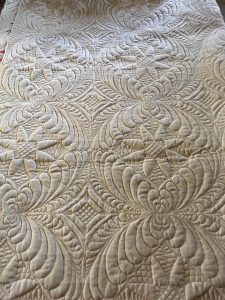 Connect with Manon
Website: Mom & Me Quilting Co.
Facebook: Mom and Me Quilting Co.
Instagram: momandmequiltingco
Pinterest: Mom and Me Quilting Co.