Karin Soderholm is a teacher and artist whose love of education and textiles has led her on a wild adventure around the world. Her love of textiles is rooted in family tradition and the joy found in materials and process. Her artwork has been displayed in university and private galleries in the U.S., Korea, and China. A special thank you to my friend and fellow podcaster, Sue Donaldson the host of Welcome Heart: Living a Legacy Life podcast, for connecting me with Karin.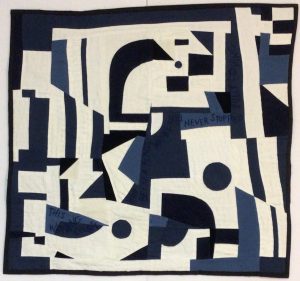 Here's Karin's website: Karin Soderholm
And find out more about my friend Sue Donaldson.  Sue is not only a podcaster, but also a speaker, author, and a hospitality & lonelimess expert.
Here's Sue's website: Sue Donaldson