I was able to contact Julie Bragg after I saw an ad for the 2021 Quilt Show put on by the Lorain County Piecemakers Quilt Guild in Ohio. Julie shared her story and also gave me information about the Quilt Show coming up soon on September 10th through the 12th. I'm hoping that some of you might be able to attend and I'd love to see you there.
Here is Julie's Whigs Defeat quilt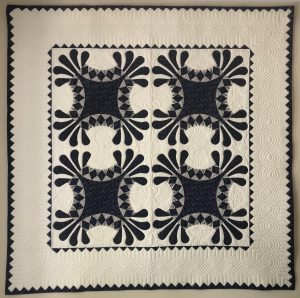 Here's information on the upcoming 2021 Quilt Show by The Lorain county Piecemakers Quilt Guild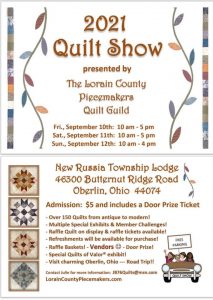 This is the raffle quilt and the winning ticket will be drawn at the Quilt Show September 12th.
A quilt friend and Julie pieced the blocks. Then Julie pieced the blocks, added the borders and appliqués the vine and leaves on. All the fabric was donated out of her stash.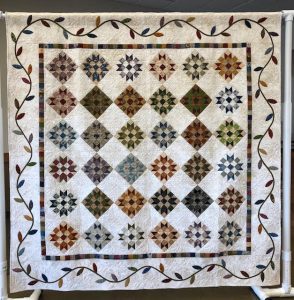 If you'd like more information about Julie check out her website Spirit of '76 quilts