Jess Cottrell is creating a whimsical world with hand quilting. Her goal is to pass on the knowledge and love of hand quilting through her quilt patterns and the Modern Hand Quilting Collective. Although we didn't talk about it in the interview, we as quilters know that the amount of orphan blocks laying around is sometimes comical! Jess has an easy to understand tutorial about using these single blocks or a collection of blocks to create something wearable that shows off who we are.
Solis Purse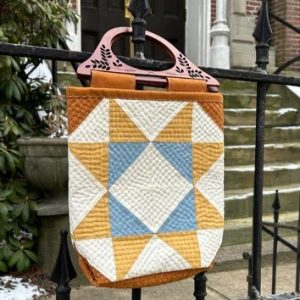 Nourishment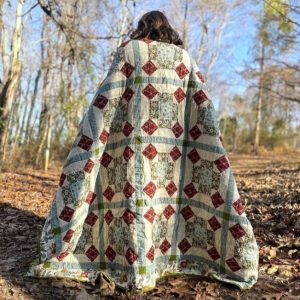 Connect with Jess:
Website: Cottage Laine
Instagram: cottage.laine
Also, thank you Maude MacDonald, The Retro Quilter, for connecting me with Jess!
Website: the Retro Quilter
Instragram: theretroquilter
Facebook: The Retro Quilter
YouTube: the Retro Quilter