I was thrilled to reconnect with Debbie Hunt.  She used to work at our computer business years ago.  Ran into her at the store and as we visited I found out she was a quilter.  Then I lost her contact information.  So when Guthrie and I turned down the cereal aisle one evening I squealed with delight as I saw Debbie again.  Guthrie just couldn't figure out why I was so excited to see cereal until he saw me approach Debbie.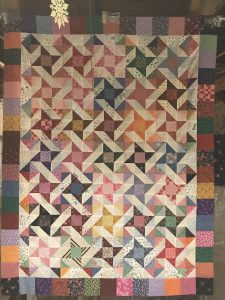 This is Debbie's favorite quilt.  She calls it "Jewels of Envy".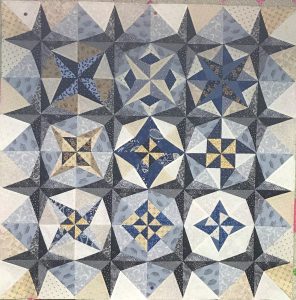 She is working on this paper pieced project.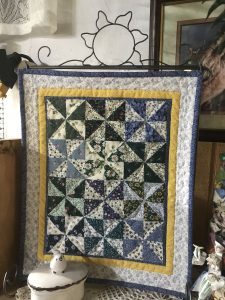 This was one of the many mini quilts she has made.  I love how she has it displayed.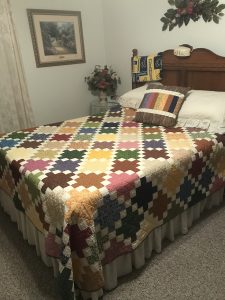 Here's the one Debbie keeps on her bed.
These two are the same pattern called "Floating Flowers" in different sizes.  The mini quilt was made in 1991.  It was in the state fair under Original Design.  Also, it had an honerable mention in Better Homes and Gardens Magazine.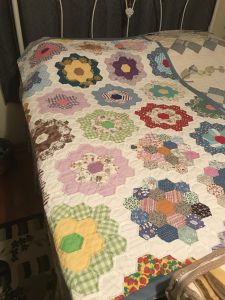 Debbie found this "Grandmother's Flower Garden" quilt top.  She did the hand quilting.