As our family had to travel to the Finger Lakes area of New York State, we made it a point to visit the It's A Wonderful Life Museum in Seneca Falls since it's a movie we watch every year.  What a great time we had looking at the artifacts and memorabilia they have available.  Then, of course, a quilt on display caught my attention.  The attendant had such great information on the movie and the museum and she was able to share with me that Barbara Reigel, one of the museum's trustees, had made the quilt.  I was quite delighted when Barbara called me later that afternoon to schedule an interview.  I'm so thankful that Barbara and others have worked so hard to establish and keep this wonderful museum going.  The It's A Wonderful Life Museum and Festival are certainly worth seeing!
Here's Barbara's quilt that is hanging in the It's A Wonderful Life museum.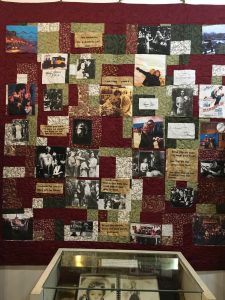 So happy that we were there!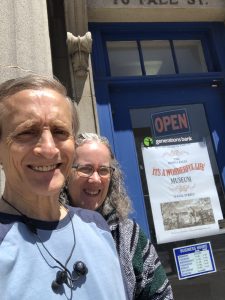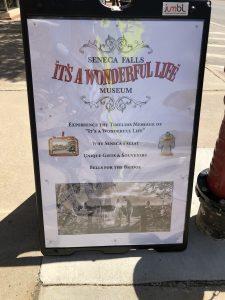 They even have the bridge!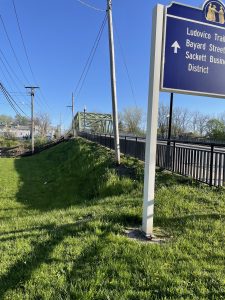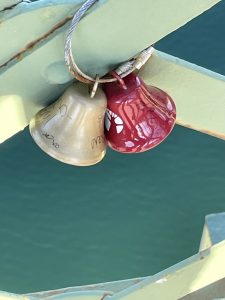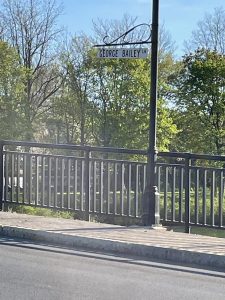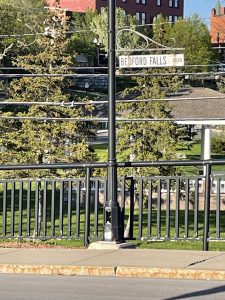 Find out more about the It's A Wonderful Life Museum and Festival on their website: