Angie Payne is also a member of the A Quilter's Life Facebook group.  We had such a great time getting to know each other and I'm thrilled to find out she lives not too far from me.  With all she is going through I'm thankful she took the time to visit with me.
This was Angie's first ever attic windows quilt. She made it for a benefit, and it sold over $3000 in raffle tickets!!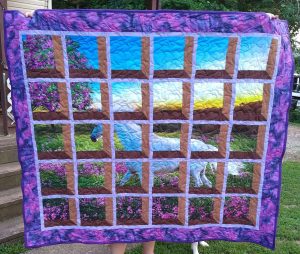 This is the one she uses on her bed.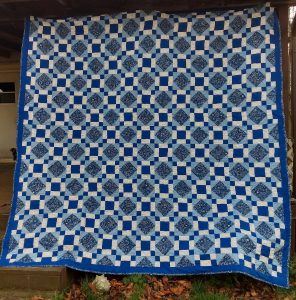 For her son-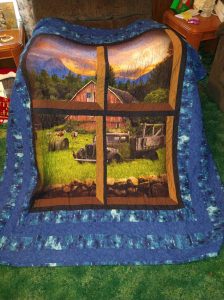 And for her husband –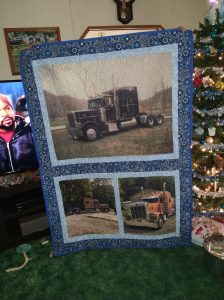 If you want to connect with Angie she is on Facebook:  Angie Payne