Paula Chamberlain 2020 October
Since I don't have anyone to introduce you to today, I thought I'd share a little about what I'm working on now and a couple of childhood memories that have been stuck in my head the last week or so.  I also need your help.  I've made calls, sent emails, and updated my website to make it easier for people to schedule interviews, but I came up empty this week.  Yet, I didn't just want to skip this week and leave you wondering what happened.  So I thought I'd use this week to ask for help.  Please, I do this podcast as a hobby and not as a job.  I need your help to send quilters that are willing to share their stories to contact me.  Send them to aquilterslife.com to schedule directly into my calendar or email me at paula@aquilterslife.com.
I just finished these two for my twin nieces.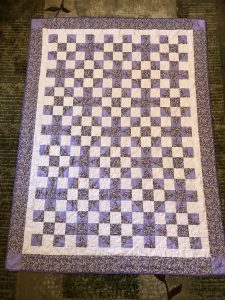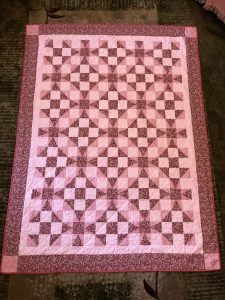 This is how I put my label on my quilts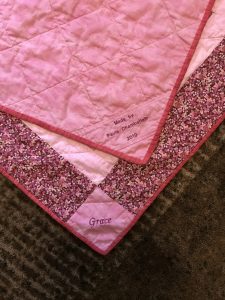 I learned that we should fold our quilts on the bias.  Not sure why, but it looks pretty.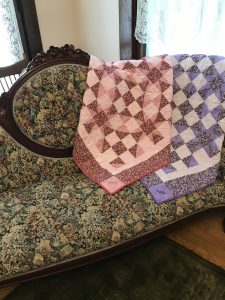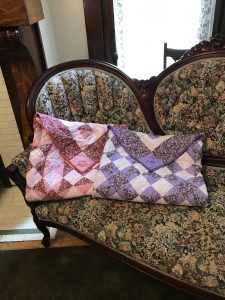 And here's my current projects.