I love how Karen Dawson explained that sometimes out of our greatest struggles comes one of our biggest gifts or blessings.  She has such a positive outlook and we had a wonderful time visiting.  Although she grew up in England, she now lives in a neighboring town from where I grew up.  Remember to also take a look at her Etsy shop, FabricSpeaks.
Hawaiian quilt. Karen's first quilt.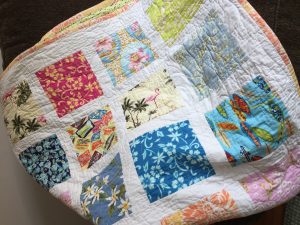 Rag quilt was a gift for her grandmother.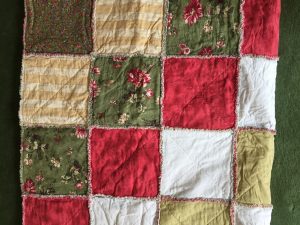 This very random scrap quilt is a king size made ENTIRELY of leftover fabric. Both top and bottom! Karen cut out all the squares while recovering from major surgery.
T-shirt quilt made for her daughter.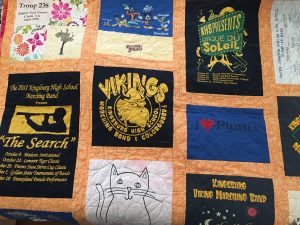 And here's the quilt she made for her niece.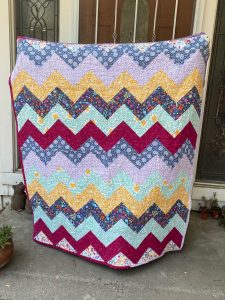 Find unique items on Karen's Etsy shop at FabricSpeaks
Karen contacted me through Kealy Parrish.  If you haven't listened to Kealy's episode you can find it here:  Kealy Parrish   Or find Kealy on her blog here: Kealy's Blog