"If I give someone a quilt and it makes them cry, then I've done my job."  This was the statement Elizabeth Redmon made as she shared how she has made memorial quilts for many that have lost loved ones.  I can't even imagine taking on these amazing projects.  It was such a joy to visit with Elizabeth!
Small Clothing Throw Size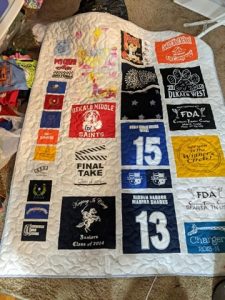 Queen Size No Sashing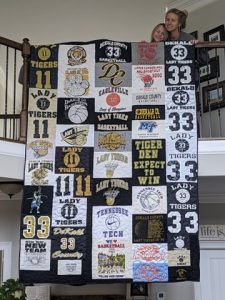 Jewel Tone Log Cabin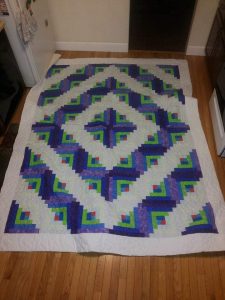 Police Badge Shaped from Uniform Shirts and Patches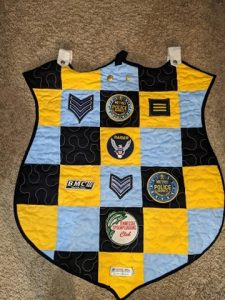 Optical Illusion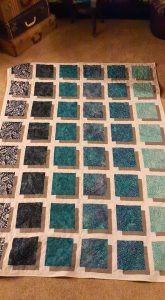 Wheelchair Quilt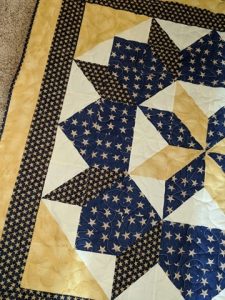 Cheerleader T-shirt and Uniform Quilt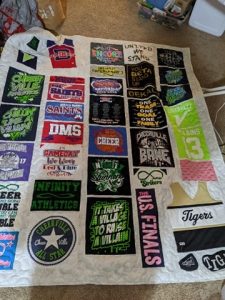 Cherished Great Great Grandmother's Quilt and Tag on the Quilt
Trip Around the World Quilt made with Crown Royal Bags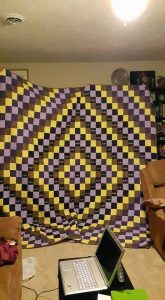 You can see more of Elizabeth's quilts on her Facebook page.