I think most quilters are going to agree with Connie George when she says, "I quilt, I don't do alterations."  Connie and I were having such a great conversation when I realized my time was up, so we decided to talk about her business in another episode, so be watching for that soon.
This first picture is the First Harley Davidson T-shirt Connie made!  The center Diamond came from Diamond Head, Hawaii and I was asked to do something "spectacular " with it!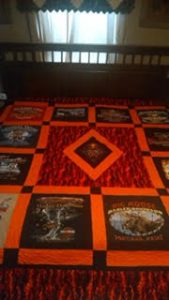 The following pictures are from Connie's last quilt retreat that was held in April 2022!! We are all cutting up and being silly and she didn't think I would really take her picture!  Fooled her, huh?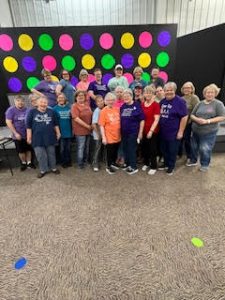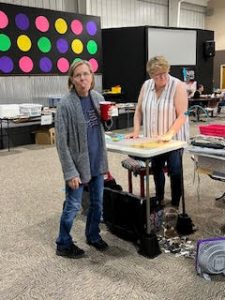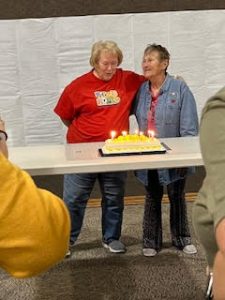 Connie has another retreat planned for September 21-24, 2022, in Oswego, KS!
Check out Connie's Facebook page for her retreats:  River Run Quilts & Retreats
She is also a member of my group in Facebook: A Quilter's Life