Connie George – River Run Quilts & Retreats
Hopefully you had the opportunity to listen to Connie George's previous episode. We continue our conversation to learn more about her business in this episode. Connie George's quilt retreats sound like so much fun! Just make sure you take your stretchy britches. She has a goal of getting people together, having fun, and maybe even learning something new.
This first picture is the First Harley Davidson T-shirt Connie made!  The center Diamond came from Diamond Head, Hawaii and I was asked to do something "spectacular " with it!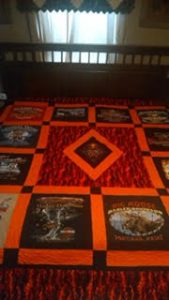 The following pictures are from Connie's last quilt retreat that was held in April 2022!! We are all cutting up and being silly and she didn't think I would really take her picture!  Fooled her, huh?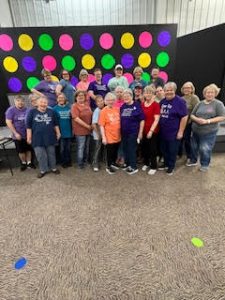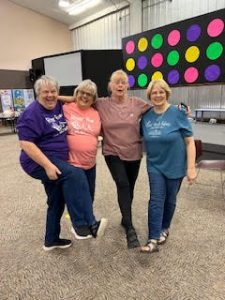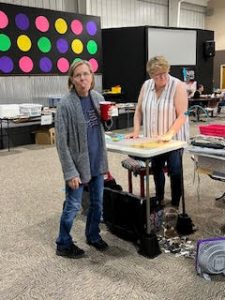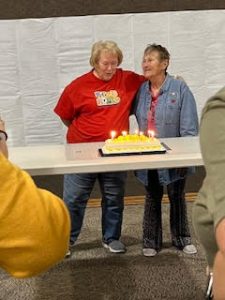 Connie has another retreat planned for September 21-24, 2022, in Oswego, KS!
Check out Connie's Facebook page for her retreats:  River Run Quilts & Retreats
She is also a member of my group in Facebook: A Quilter's Life