Although Amanda Bauer's mother dragged her into quilting, she is now so happy that she did.  Amanda designs beautiful quilts.   Amanda's brand Quilt It List is all about exploring the world of quilting, learning something new and creating things. She believes we are happiest when we are creating, as opposed to simply consuming.
Here's Amanda's favorite quilt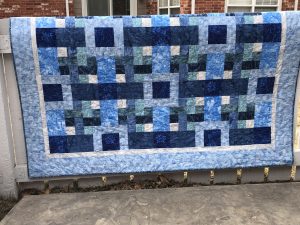 And her helpers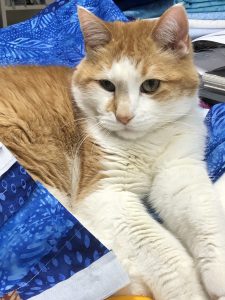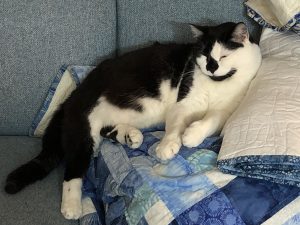 The following two photos are meaningful to Amanda.  This first one is of her husband and her youngest son heading down the path to the beach that they used to frequent as kids.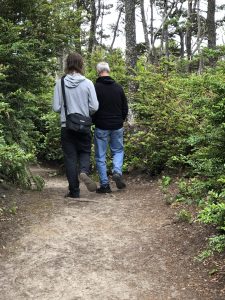 And this second picture is Amanda with her grandma at her grandma's birthday in'21.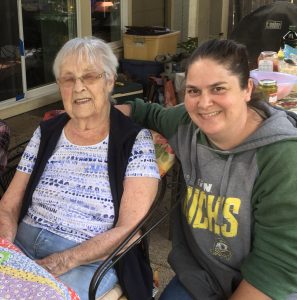 Connect with Amanda-
Website: Quilt It List
Pinterest: Quilt It List / ALeeB Creative
Instagram: quilt_it_list
Facebook: Quilt It List: Adventures from a Quilters Bucket List
Website: ALeeB Creative
Facebook: ALeeB Creative